The Wright and Watt Families are Walking in Support of Autism Nova Scotia
Dear Family and Friends,
On September 24, the Wright and Watt Families will walk 5 Km to raise funds for Autism Nova Scotia.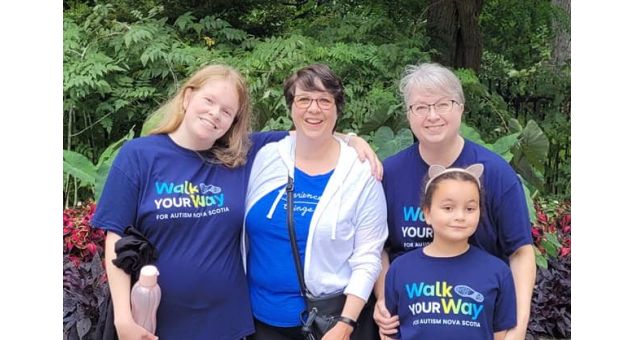 Why I'm Walking
When Martha was diagnosed with Autism Spectrum Disorder at age 4, the Early Intensive Behaviour Intervention (EIBI) program offered by Autism Nova Scotia helped educate us and prepare Martha for school. Autism NS supports folks on the spectrum and their families with various programming and resources, and our family is happy to give back.
We are delighted to join Helen Watt and her daughter Fiona who is also on the spectrum in raising awareness for this important organization. Let's work together to create support for Neurodiverse people in our community and help create a more inclusive world for our children.
For those that are able to contribute, any amount is appreciated. Even $5 helps. Tax receipts will be forwarded for donations over $20.
Thank you for helping us support Autism Nova Scotia, and for helping us celebrate "Martha and Fiona's Magic".
With appreciation,
The Wright and Watt Families
Coordinator Contact

Ciaran Roxburgh
croxburgh@autismns.ca
902-446-4995
Great things are happening!